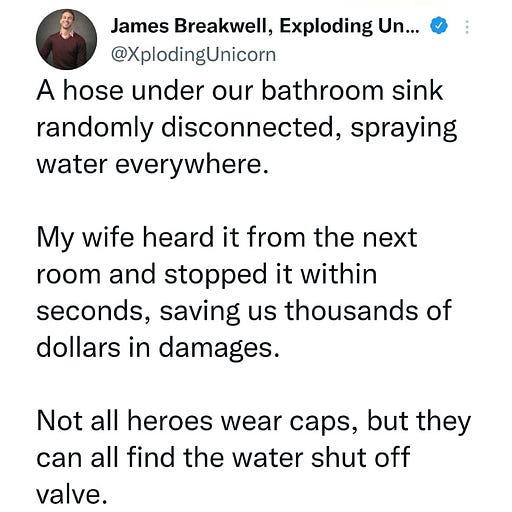 Jul 26 • 5M
Discussion Thread: Water Damage Stories
Family comedy one disaster at a time.
Water, water everywhere, and it almost destroyed my house. My aquatic disaster story is in the audio file above. What's yours? Share it in the comments.
Listen to this episode with a 7-day free trial
Subscribe to Exploding Unicorn by James Breakwell to listen to this episode and get 7 days of free access to the full post archives.