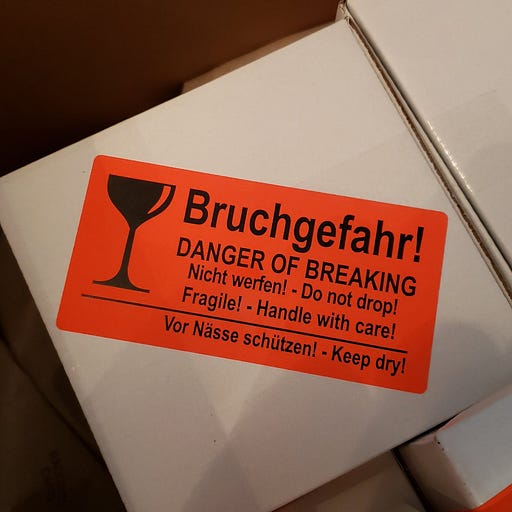 Aug 4 • 14M
The Souvenir
Newsletter 2022-08-04
Family comedy one disaster at a time.
Experiences are more important than things. That's the motto of people who are doing capitalism very wrong. It's also the anthem of the very cheap. Recently, my wife and I went on a European river cruise. The only things I wanted to bring back were memories, mainly because after paying for the trip, that was all that fit into my budget. Unfortunately, with four kids, that wasn't an option. They didn't get to go on this once-in-a-lifetime adventure, and they demanded material goods as compensation. Not out loud, but I know what they were thinking. Those innocent little eyes can strike you dead with guilt from four thousand miles away. I needed to come back with something that said, "I missed you, but not enough to cancel the trip and certainly not enough to take you with us." It was a fine line. This is the story of my quest to find the perfect vacation souvenir, and the precarious choice I ultimately made. If the precious wares are still in one piece by the time I post this, it will be a miracle.
Listen to this episode with a 7-day free trial
Subscribe to Exploding Unicorn by James Breakwell to listen to this episode and get 7 days of free access to the full post archives.